Halpha images taken with my Finger Lakes IMG6303E Since August 2004
I received my IMG6303E camera from Finger Lakes Instrumentation in August of 2004. The camera instantly became my favorite ccd camera. Its huge sensor (18.5 x 27.8mm, 6.1Mpixels) is very versatile: it works great on short focus telescopes such as the FSQ106 all the way up to my homemade 18" F=5760mm Classical Cassegrain.
The camera has awesome cooling, will regularly cool 55C below ambient using the standard two stage Peltier cooler and no liquid cooling. It also has great read noise of 8.9 to 9.3 electrons with a gain of 2.1 electrons/pixel.
I can't say enough good things about the camera so I have decided to post this selection of Halpha images I've taken using it in the past few months. Click the images below to see full details of the image capture and processing.
Richard Crisp: May 2005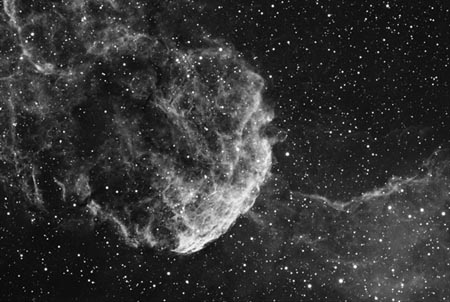 Click image for more details of IC443
AP180EDT f/9 used at f/6.75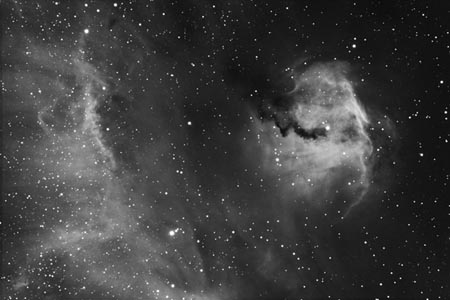 Click image for more details of Gum1 (IC2177)
AP180EDT f/9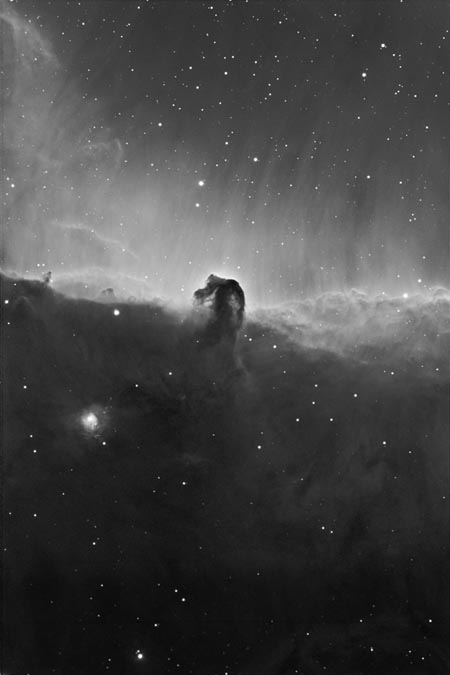 Click image for more details of Barnard 33 / IC434 Horsehead Nebula
AP180EDT f/9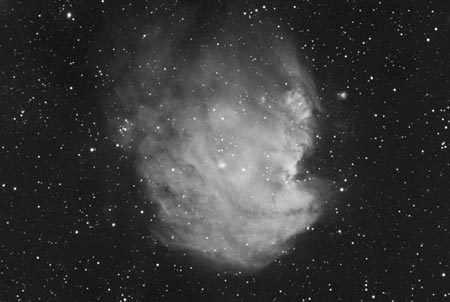 Click image for more details of NGC2174
AP180EDT f/9 used at f/6.75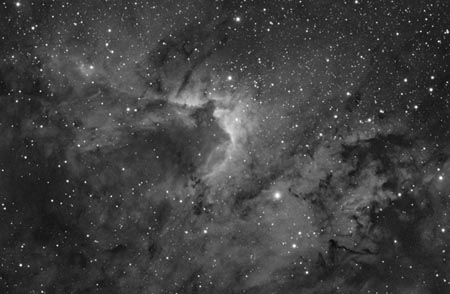 Click image for more details of Sh 2-155 (Cave Nebula)
AP180EDT f/9 used at f/6.75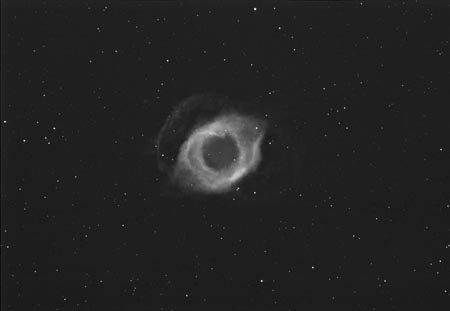 Click image for more details of NGC7293 (Helix Nebula)
AP155EDF f/7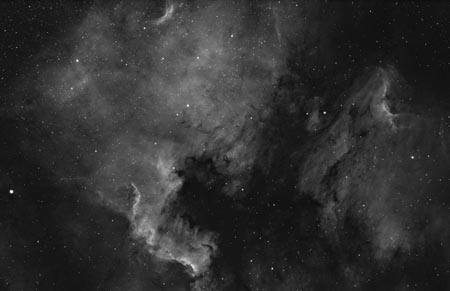 Click image for more details of NGC7000
FSQ106 f/5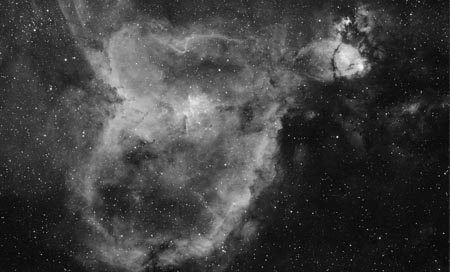 Click image for more details of IC1805/IC1795
FSQ106 f/5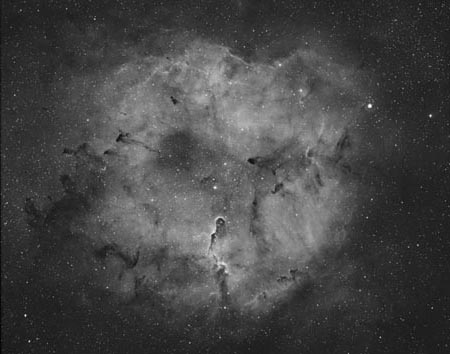 Click image for more details of IC1396
FSQ106 f/5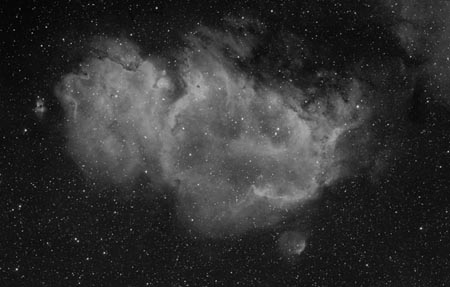 Click image for more details of IC1848
FSQ106 f/5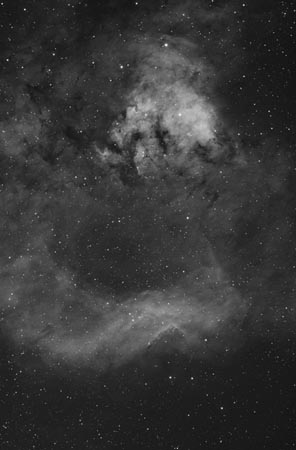 Click image for more details of CED 214/ NGC7822
FSQ106 f/5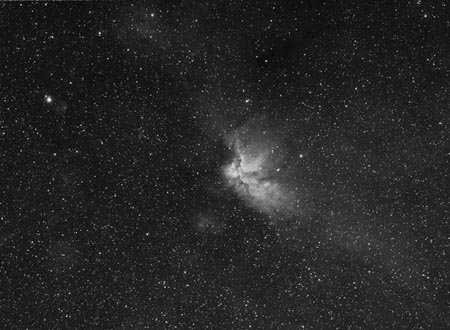 Click image for more details of NGC7380
FSQ106 f/5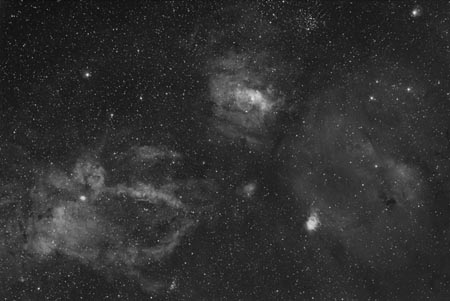 Click image for more details of Lynds Group 11, Bubble Nebula etc
FSQ106 f/5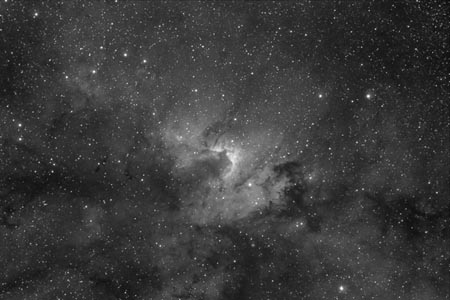 Click image for more details of Sh2-155 (Cave Nebula)
FSQ106 f/5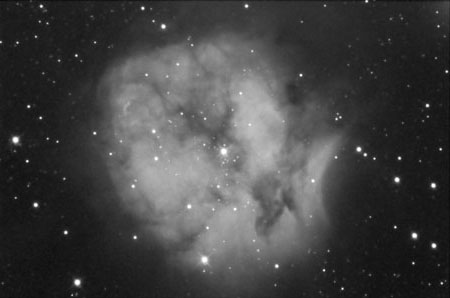 Click image for more details of IC5146 (Cocoon Nebula)
18" Classical Cassegrain f/12.6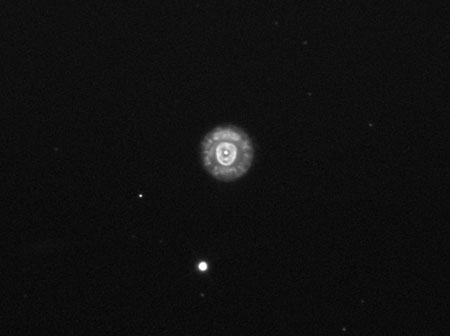 Click image for more details of NGC2392 (Eskimo Nebula)
18" Classical Cassegrain f/12.6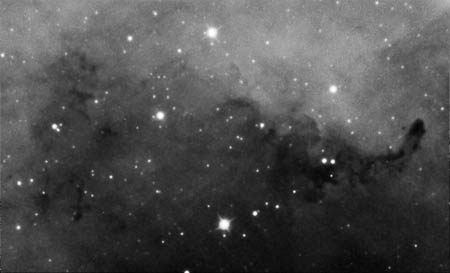 Click image for more details of IC1805 detail area
18" Classical Cassegrain f/12.6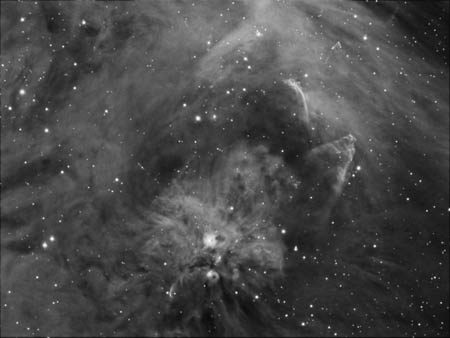 Click image for more details of NGC1999, HH1, HH2, HH34 and HH222
AP180EDT @f/6.75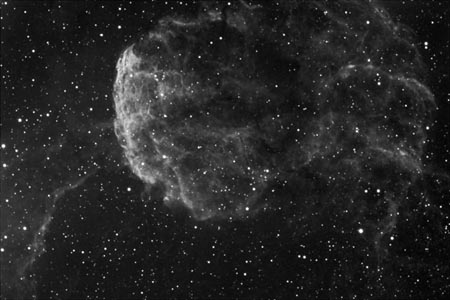 Click image for more details of IC443
AP180EDT @f/6.75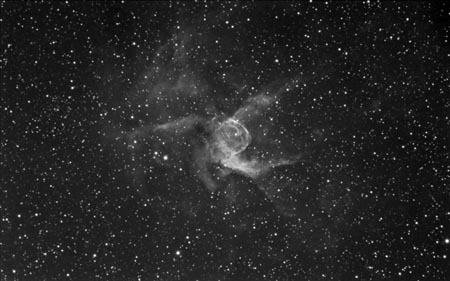 Click image for more details of NGC2359 (Thor's Helmet)
AP180EDT @f/6.75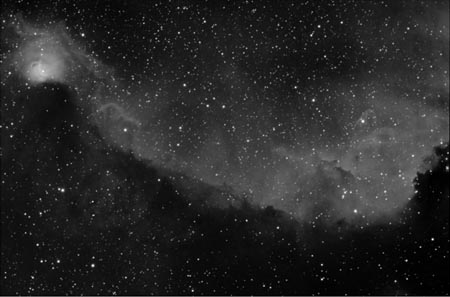 Click image for more details of CED90 region of Seagull Nebula
AP180EDT @f/6.75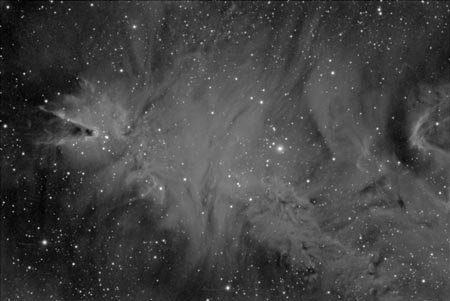 Click image for more details of Cone/Foxfur Nebula region
AP180EDT @f/6.75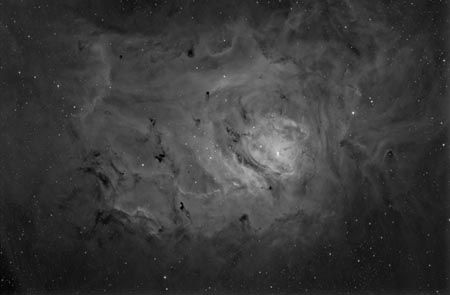 Click image for more details of M8 Nebula region
AP180EDT @f/6.75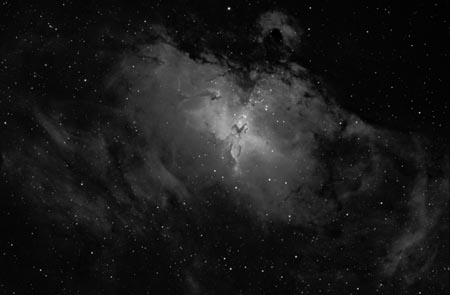 Click image for more details of M16 Nebula region
AP180EDT @f/6.75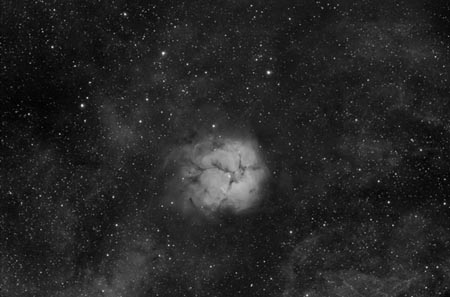 Click image for more details of M20 Nebula region
AP180EDT @f/6.75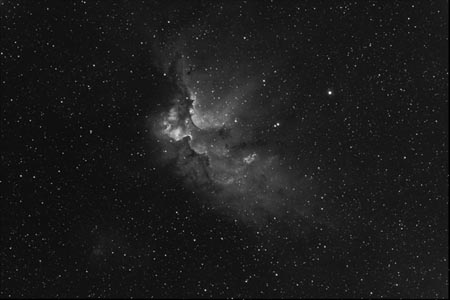 Click image for more details of NGC7380 Nebula region
AP180EDT @f/6.75